UCA Research Online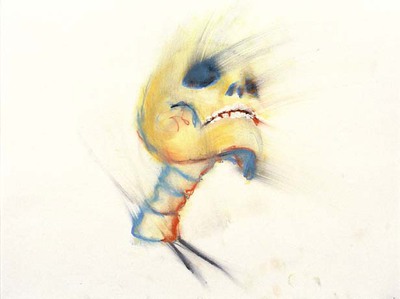 Adams, Lesley
(2001)
Postcards of belief.
[
2D Design
,
Animation
,
Audio work
,
Drawing
,
Film
,
Illustration
,
Painting
]
Latest items
Trafford, James

and

Pendrell, Luke

(2017) Hardwired hegemony: art & design after neoliberalism. Modes of Criticism. pp. 79-93. (In Press)

Ransom, Nicky

(2017) When two (or five) become one: devising a reclassification project workflow in a multi-site art and design university. Catalogue and Index (188). pp. 34-37. ISSN 0008-7629

Daniels, Rebecca

(2016) Developing a research-led practice: a case study examining the information needs and behaviors of first year fine art undergraduate students at the University for the Creative Arts. Masters thesis, Northumbria University.

Hunt, Chris

(2017) Ladder 1. [Exhibition/show, Painting]

Hunt, Chris

and

Cunningham, Mavernie

(2017) 'House 1' - Art and Sound. [Film, Installation, Sculpture, Sound art]

Waeckerlé, Emmanuelle

(2017) Ode (owed) to O. [Audio work]
More ...