The story goes that the first board game was invented by the king of an ancient Middle Eastern kingdom, to keep his people busy during a terrible famine. So powerful was the game that players forgot to eat on days that they played it, and while the lean years passed into memory, the game remained. That game, a crude wooden board where white and black seeds were planted in small depressions, was the ancestor of backgammon, still played worldwide.
A flurry of paintings of backgammon appears in sixteenth- and seventeenth-century Europe, some presenting it as a game of elegance and wit, as in Edge Pine's later The Backgammon Trio, but far more often the game was seen as a bawdy gambling prop of the peasants, as in Ostade's Tavern with Tric-Trac of Backgammon. Such table games were, it seems, strongly connected with drinking, roughhousing and general licentiousness.
Backgammon seems to have been overtaken in artists' minds by chess as the eighteenth century progressed into the nineteenth. Chess is well documented in painting from its earliest appearance in Europe, and by the early nineteenth century both the refined intellectual pleasure of the game, as seen in the participants of Leeming's Hereford Chess Club, and its dreary graveward trudge, as seen in Daniels' Chess Players were common themes. The vibrant and bawdy energy of backgammon is tellingly absent, except in unusual examples such as an unknown Scottish school artists' Chess Players.
Yet for all the humanity expressed in these paintings, games are an interactive medium. Marcel Duchamp understood this. A famed chess enthusiast, his practice moved between painting the game (in examples like his 1910 Joueur d'échecs), writing about it and playing it. He observed 'A chess game is very plastic. You construct it. One creates beautiful problems and that beauty is made with the head and hands.'
The plasticity of games was explored by many twentieth-century artists, perhaps most famously by Fluxus, who from the early 1960s produced various 'Fluxkits', which included numerous tactile objects, counters and tokens, as well as scorecards and proposals for game rules that were often unfinished or unspecific, allowing the player to improvise and construct their own tasks.
This questioning of the role of museums in curating videogame art is not lost on curators.
Other artists explored the materiality of the games around them. Giacometti's Circuit (1931), for example, uses a wooden board with a groove smoothly bored into the surface to provide a track for a marble, held in a socket nearby. Circuit presents the haptic, tactile pleasure of a board game, provides a route for interaction, but leaves the viewer only able to look at it, held in frustrating suspense of play.
By the end of the twentieth century, parlour and board games had been largely eclipsed by their digital cousin, the computer game. Computing and the internet meant artists had a new virtual space, and a new visual language, to continue playing games in. Pioneers such as Olia Lialina began to use the internet to produce interactive works such as My Boyfriend Came Back From the War (1996), which functions as a website, interactive fiction, and a text-based computer game.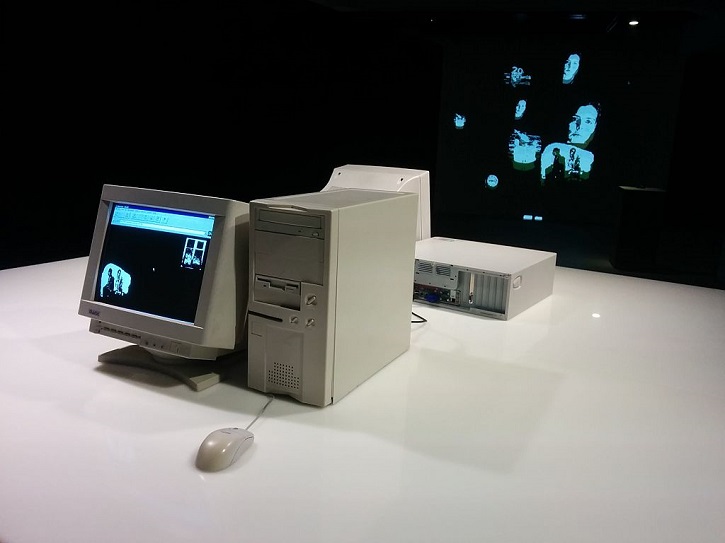 Some artists used the hardware of the videogame itself to produce their work. Corey Arcangel's installation Super Mario Clouds (2002) is a Nintendo Entertainment System cartridge 'modified to erase everything but the clouds' from the game. The resulting scrolling pixel sky is projected onto a gallery wall. This hacking is an extreme approach to the plasticity of games, and Arcangel democratises the process by providing instructions on how to make your own version of 'Super Mario Clouds' free on his website.
Established artists have also become increasingly curious about the way games represent the world around them. In 2016 Harun Farocki presented Parallel I-IV at the Whitechapel Gallery. Four films explored how games construct and present a world limited by computing power and the priorities of gameplay. A montage of pixellated waterfalls, shrubs and sky was resonant of Super Mario Clouds, but also connected games to a wider tradition of naive image making, perspective and scale.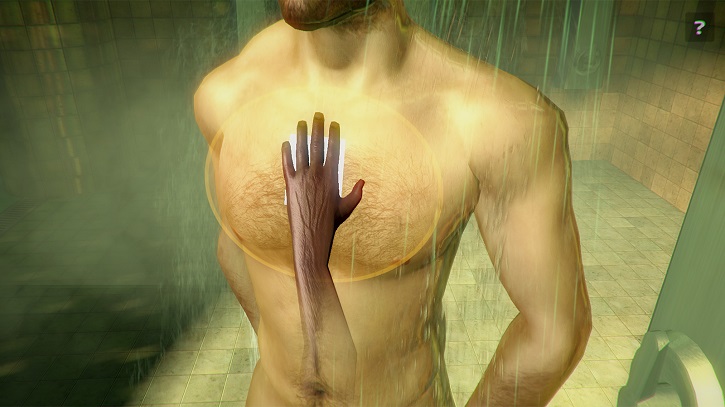 Since the early 2000s, internet bandwidth has grown, software has become more accessible, and a generation has grown up with both art and videogames as part of their wider cultural language, creating avant-garde games experiences from their homes or offices. These games artists, such as Robert Yang, now use online platforms like itch.io, ostensibly intended as a videogame sales portal, to disseminate their work for free or pay-what-you-want. Yang's art-games, or perhaps games-art (the difference is increasingly hard to determine), are able to use contemporary games development software like Unity engine to explore deeply personal, often humorous themes.
Yang's 2015 Rinse and Repeat, for example, 'is a steamy first person showering game about giving a hunk a helping hand', an exploration of niche gay culture and digital liquid modelling, which also critically reflects on a developing artistic impulse in videogames. Yang notes that he wanted 'to honor the more artistic tradition of waiting in games, as in Pippin Barr's The Artist is Present'.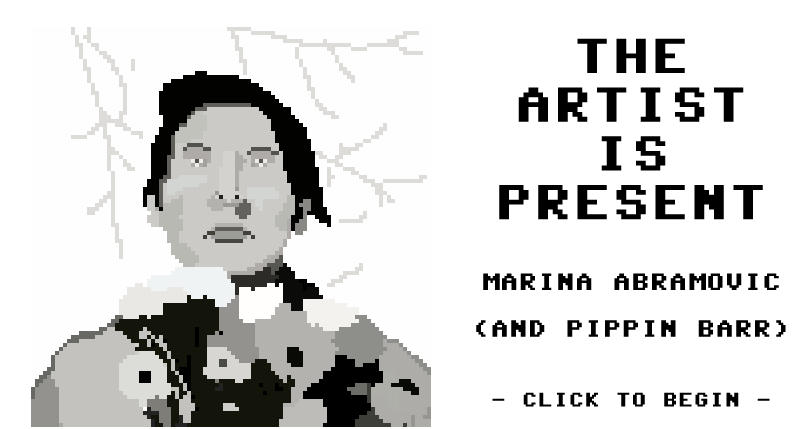 Barr's The Artist is Present (2011), while literally a game about waiting for a Marina Abramivic exhibition to open at the New York Museum of Modern Art, is also a reflection on what games as a medium can do with their interactivity, and on the role of the museum in a digital age. The player is the viewer, and the viewer is constrained by the reality of museum opening times, but Ambramovic's work is live and therefore must be experienced offline.
This questioning of the role of museums in curating videogame art is not lost on curators. The Victoria and Albert Museum promises to meet the challenge head-on with their show 'Videogames: Design/Play/Disrupt', where a Mondrian painting will be hung alongside the Cardboard Computer's iconic 2013 game Kentucky Route Zero, emphasising the influence art history has on an apparently new medium.
In a neat metaphor for the current state of games and art, 'Design/Play/Disrupt' will also exhibit Robin Baumgarten's Line Wobbler, a 'one-dimensional […] game with a unique wobble controller made out of a door-stopper spring and a several meter long ultrabright LED strip display'. Linewobbler is simultaneously sculpture, installation, game and artwork. While the lines between games and art have never been less clear, watching people play Linewobbler you can see the same expressions of joy, frustration and pleasure found in Ostade's backgammon players; the difference now is artists are creating these feelings rather than capturing them.
Joseph Taylor McRae, art writer